6 Topics For Emailing Your Fans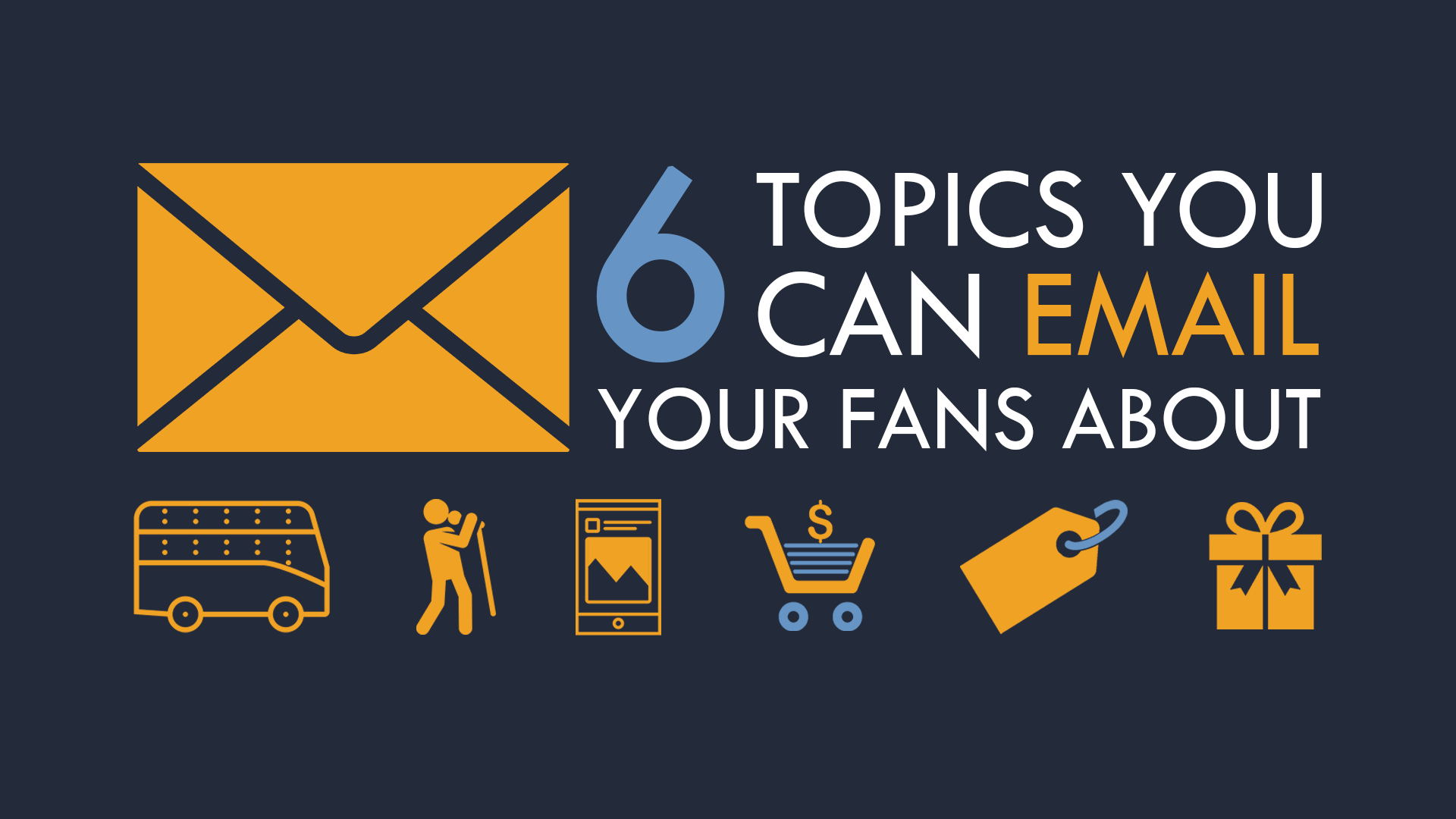 Quickly and easily deploy time-tested marketing campaigns with Indepreneur's INDIEPRO training library. Become an INDIEPRO member and learn how Indepreneur can help you break out of your current music scene, build a trackable fan base, and sell music and merchandise. Learn more now!
Do you struggle not knowing what to do with an email list that's filled with fans?
Maybe you've been collecting email addresses through a form on your website, at your merch table, or through a dedicated opt-in campaign.
One of the biggest email marketing mistakes you can make is expecting results by emailing a stale list.
How does a list become stale? By not nurturing it enough!
Simply put, if you don't communicate with your subscribers regularly, there's a good chance that they'll forget that they even signed up for your list when you do decide to email them.
Businesses often struggle with knowing what topics to cover in their emails and musicians are no exception!
If you're not sure what to do with that growing email list you've been building, read on for 6 topics that you can email your fans about to kickstart your email marketing today!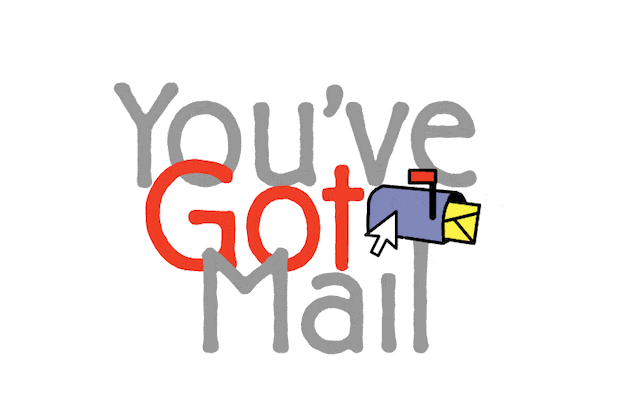 Stories From The Studio/Road
Are you working on a new record? How about spending time in the van while on tour?
Your fans would love to get an inside look behind-the-scenes. Sharing stories is a great way to begin emailing your list if you're not sure what type of content to send.
With email, you're not limited to 280 characters (like Twitter) or fighting for attention in a newsfeed (like Facebook or Instagram).
Better yet, you can address each and every subscriber directly and make it feel as if you're personally telling them your story.
This type of direct communication over time works to endear your fans to what you're up to and keep them on their toes waiting for your next email.
Upcoming Shows and Announcements
If you've got an upcoming show or tour, using email to update your fans about shows in their area is another great way to keep in touch with them.
You could even take this concept to the next level. Here are a few ideas to consider:
Ask your fans to help you build your setlist with their favorite songs


What kinds of merch would they like to see at your table


What's the best place to eat in their town
Additionally, if you're in the planning stages of a tour, you can email your fans to see where your highest demand is to plan your routing around your fans.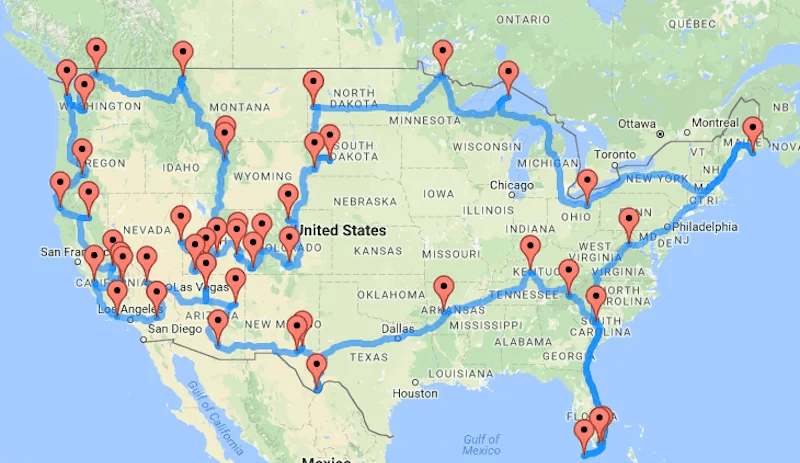 New Content
What does your content strategy look like these days?
Are you finding it easier to keep up with your Facebook page, Instagram, or YouTube channel?
Here's some good news for you: updating your fans about new content is another great topic to cover via email.
This is especially true if you have some form of weekly recurring media strategy. Recurring media could include content such as a weekly YouTube video on a particular day of the week, a Facebook Live series, or a podcast.
Keeping your fans in the know about your recurring media is a helpful way to drive warm traffic to those platforms and increase engagement.
Transactional Emails
Do you fans purchase merch, tickets, or music from your online store?
Do you go the extra mile to thank them?
Transactional emails typically get send out related to a purchase, such as an order confirmation or a shipping notification.
While these emails are often automated and set with standardized copy, there can be big benefits to personalizing the transactional emails that you send to fans.
For example, you could personalize your order confirmation emails with a thank you note or even include extra value, such as a discount code for their next purchase.
To ensure customer satisfaction (and encourage user content generation), you could send a follow up email to ask your customers what they think of the product they ordered, ask them to send you a picture holding it, or leave a review!
Discounts and Sales
Did you know that email marketing has highest ROI of any other digital marketing channel?
In fact, businesses see a $38 return for every $1 put into email marketing!
With that in mind, you can imagine why making direct offers to the fans on your email list can help to increase your sales and revenue.
Consider offers such as flash sales, holiday offers, Black Friday/Cyber Monday deals, and discount bundles to get started.
Depending on where your fans are in the listener journey, making an offer for the right product at the right time can move a listener to make their first purchase with you.
Literally Anything To Keep Fans Involved In Your World
Your creativity doesn't stop at the end of a songwriting or studio session. It can (and should) carry over into your marketing, email included.
You've spent time, money, and effort to get fans on to your list. Don't let it waste away!
Your email strategy should aim to keep people involved in the world of your music and push your relationship with each fan to the next level.
What other types of email content could help you cover your bases?
Take another great email from indie/folk band The 502s as an example: they did a Facebook Live at Thanksgiving Dinner and emailed their fans that they "saved them a seat".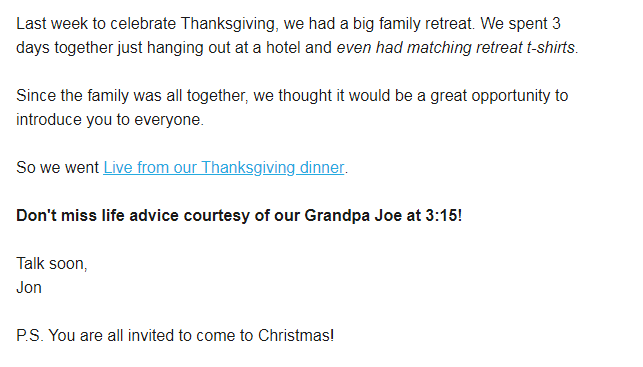 Emails like these work well as non-intrusive, friendly reminders that at the end of the day, you are a real life human being that cares about the relationships you're building with your fans.
Don't overlook the value in going the extra mile with this type of content.
Make that Inbox Explode!
Email marketing doesn't need to be as complicated as its made out to be.
With these topics in hand, you can provide your fans with value emails on a regular basis and stay on track to creating a warm, engaged list!
Do a quick audit of your own email marketing. How often are you emailing your fans? Let us know in the comments!
Want to take your email marketing to the next level to help take your fans from cold to engaged? Dig into our email marketing training specifically designed to help musicians take the headache out of building and nurturing a list!