How Artists Lose 20% Of Their Revenue Every November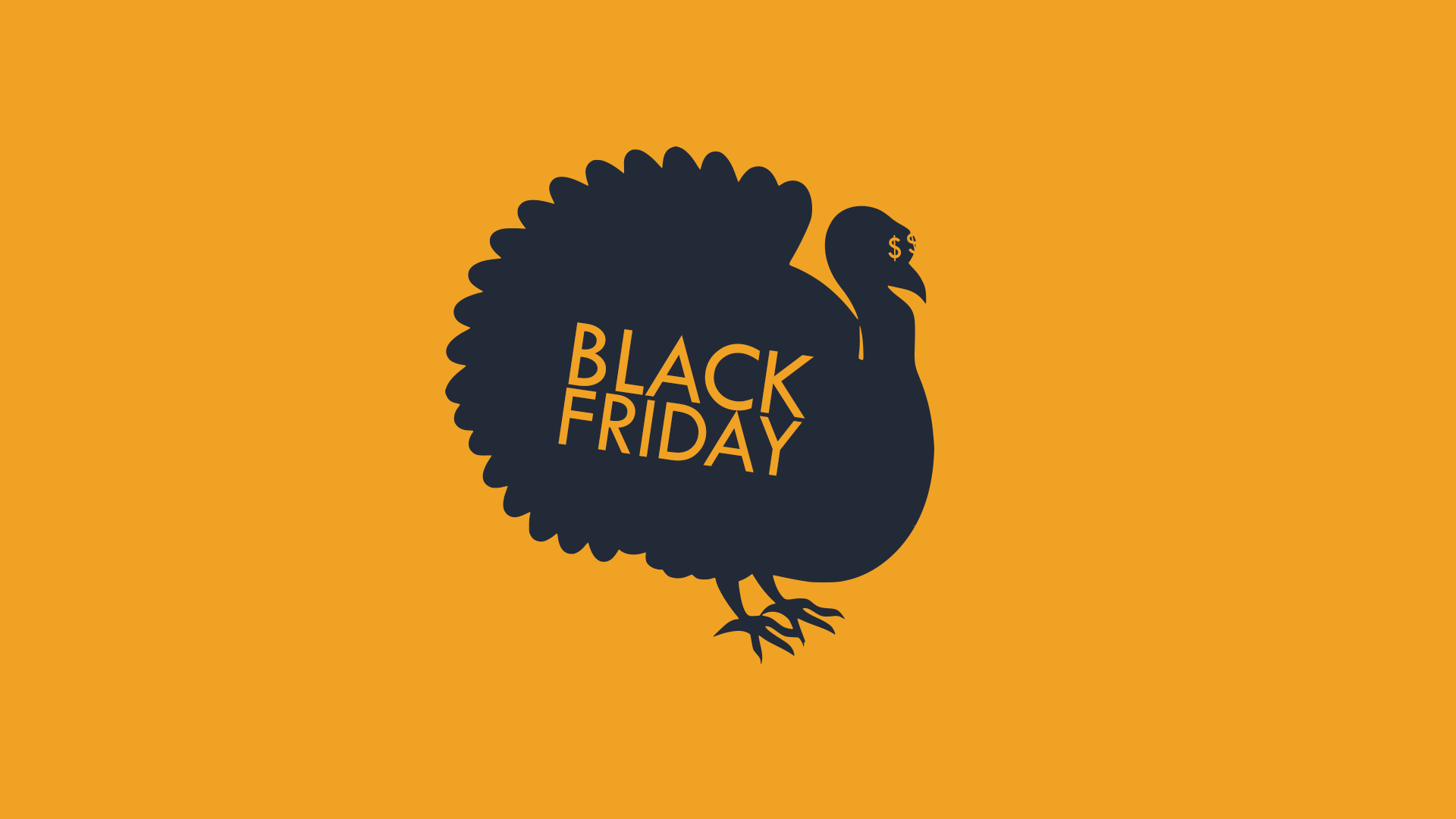 Quickly and easily deploy time-tested marketing campaigns with Indepreneur's INDIEPRO training library. Become an INDIEPRO member and learn how Indepreneur can help you break out of your current music scene, build a trackable fan base, and sell music and merchandise. Learn more now!
Have you been looking at the revenue that you're bringing in from your music career and wondering…

…"How do I get a leg up?"
Whether the bulk of your revenue as an artist comes from your online store, merch sales, or digital downloads, there are inevitable blind spots that you're probably missing.
Closing these gaps can help you shake out some extra sales this year.
So the question begs: are you running monthly sales promotions to your email/Messenger subscribers and fans?
And, more importantly, are you capitalizing on the cultural phenomenon that is holiday sales?
This Black Friday, a broad majority of musicians are going to leave 20% of their annual revenue potential on the table. They'll completely miss out on the biggest sales month of the year. All because they aren't running a Black Friday sale.
Read on to learn about one of the biggest revenue gaps that musicians miss and how it causes them to lose 20% of their revenue EVERY November!
Why Black Friday Matters (For All Businesses)
It's one of the busiest (if not the busiest) sales days of the entire year.
Did you know that the months of November and December drive 30% more revenue than other non-holiday months in the ecommerce space?
How about the fact that sales from Black Friday through Christmas pull in 50 – 100% more revenue than other shopping days throughout the year?
These are sales figures about Q4 that no business (that cares about actually bringing in more revenue) should ignore.
Guess what, musicians? You are not exempt from the Black Friday call to arms!
If you're looking for proof, look no further than CD Baby's report that it sees 30% of annual music sales take place during the period from Black Friday to Christmas.
Simply put, if you're looking for a way to increase your year-end revenue and offer massive value to your fanbase, Black Friday is a great opportunity to do so!
How To Plan Your Black Friday Sale
While there is no one-size-fits-all method for planning a Black Friday sale (or any sale for that matter), there are a few guidelines that you can follow to help you make the most of your holiday marketing.
First planning tip: Start early.
Begin brainstorming ideas for your Black Friday and holiday sales at least two weeks in advance to have metrics on current Q4 sales. Doing so will also provide ample time to begin nurturing your audience to warm them back up for your Black Friday sale.
With that in mind, your first step is to decide what you want your Black Friday sales to focus on. The sky's the limit on this aspect of your sale and you should let your artistic creativity kick in!
You could offer massive discounts on back inventory such as physical copies of your records on CD or vinyl.
You could offer store-wide discounts or coupon codes as a "bribe" for opting in to your email list.
You could bundle merch products such as t-shirts, hoodies, and beanies along with the music as well.
You could even use Black Friday as a way to move tickets for any year-end or holiday shows on your calendar with "bring a friend" offers, discounts, and beyond.
If you're not sure how to structure your Black Friday sales event, you can also follow a blueprint used by businesses in other industries and fit it to your needs.
You can start by offering an early bird sale to your fans that are already customers. This is a simple task if you've been keeping track of purchasers on your email list.
Encouraging people to beat the Black Friday rush by offering a sale that is appealing (but not as good as the actual Black Friday sale) is a great way to give your diehard fans something before everyone else.
Starting on Thanksgiving night and through Black Friday, you can offer your biggest sale of the year. Go all out with bundles, discount codes, and clearance sales on limited edition merch.
You can extend your Black Friday sale through the weekend stressing to your fans the overwhelming demand that you've been seeing.
After the Black Friday weekend sale has expired, you can launch a follow up sale similar or equal to it on Cyber Monday. However, we prefer to keep our Black Friday sale running all the way through Cyber Monday.
It's much easier to manage one extended sale than to run two of them back to back. Plus, these days, most goods from physical stores are also available online. Every year, there's less and less of a reason to separate Cyber Monday from Black Friday.
Tips for Running Your Sale
If you've read up to this point, you might feel a little overwhelmed about running your Black Friday promotions. Don't stress! Freaking out on Black Friday has consequences…
Here is a quick tip checklist to help musicians like you maximize Black Friday:
Work your email list. This is a must. As a musician, if you haven't embraced email marketing, you're missing a big piece of the digital marketing puzzle to communicate directly with your fans through a medium that you own. Use email marketing early and often throughout Black Friday to get the word out about your sale.

We recommend that you send 3 or 4 emails for every week that your promotion is running. And, for any promotion, you will want to send one email announcement when the sale goes live, a reminder email 48 hours before the sale ends, and a final email on the last day of the sale.


Say "thank you" and give value. When someone makes a purchase during your Black Friday sale, go the extra mile to send them a personalized thank you message. A standard order confirmation will not do. Be sure to include an extra offer of a further discount, as customers are likely to come back for follow-up purchase if you give them a reason!

Retargeting new customers with a Video View ad in the Facebook Ads platform is a great way to show your fans that you're willing to spend your own money to make them feel special!


Get social! Make use of whatever recurring media strategy you have in place to mention your Black Friday promotions. For example, you could jump onto Facebook Live after Thanksgiving dinner to hang out with your fans, spend some time chatting with them, and lightly pitch your sale.


Partner up! If you can partner with other brands or businesses, you can explode the creativity of your Black Friday offers even further and extend your reach to new audiences. For example, if there's a local venue, record store, comic book shop, or boutique that you really dig, you could host a Black Friday pop-up event around your sale. Again, you're only limited by your creativity!

And, don't forget about Facebook Ads. Strategic use of paid traffic around your sales to warm audiences and checkout retargeting to recapture lost sales is a great way to increase your revenue on a budget. It's probably the best money you'll spend on Ads for your warm audience all year!


Stress scarcity. If you've got limited stock of certain items, such as your back catalog music, use that to your advantage. Remind your fans often about the time sensitivity of your sales.
Don't Miss Out!
With some creative offers and strategic planning, you can leverage Black Friday as a serious revenue boost for your music career!
Have you started planning your Black Friday sale? Did ideas come to mind as you were reading this article? Let us know in the comments!
Stressing about how to ramp up your marketing for Black Friday? We get it.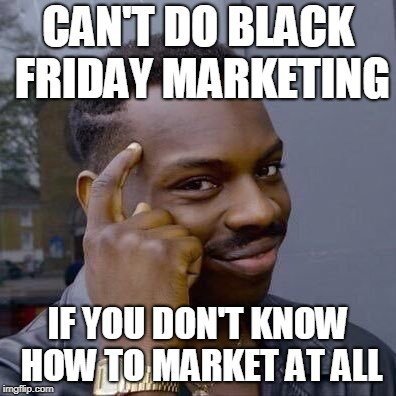 Whether you're looking to learn how to use Facebook Ads to get new fans, sell tickets to your shows, or build a gigantic email list, we've got you covered!
We'll be running an amazing Black Friday special on our INDIEPRO membership all the way through Cyber Monday. Click below to get our FREE Buddy System Workbook AND to get notified when the deal goes live!